Scenes from the Carly Show
Aug 03, 2020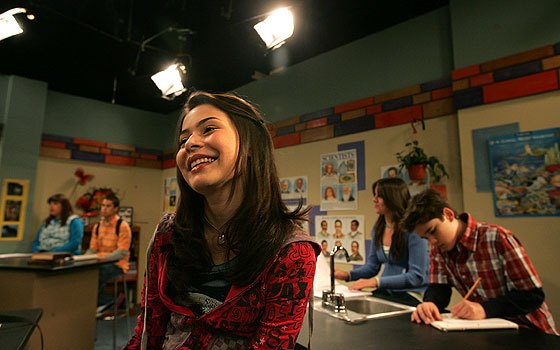 That PBS kids program with the sheep puppet had "The Song That Never Ends". Tonight, CNN granted us our heart's desire – a marathon, three hour Republican debate featuring everything from junior high quality putdowns; to extended discussions about weed; to Donald Trump finally, mercifully, blessedly being beaten at his own game. And the candidate who undid the Donald owned the night.
Here, without further adieu, and with a day under our belt to let the whole affair marinate – are my five takeaways from Debate-mageddon.
#5 – Scott Walker is apparently in witness protection & Ben Carson did not rise to the occasion.
Governor Walker has achieved a lot of outstanding things in the land of cheese, and he had some of the most buzz of any candidate early in the primary silly season. Well the whole primary up to last night has really been silly, but you know what I mean.
Unfortunately, on stage with such a bumper crop of Conservative peers – cats like Senators Rubio & Cruz and Governor Christie taken together with the outsiders who've stolen the show – Walker absolutely disappears. The post debate word is that he might be running into the ominous issue of campaign money issues. How the mighty have become moldy.
Meanwhile, Dr. Ben Carson came in with surging poll numbers and a lot of people curious to hear what he had to say. The soft spoken demeanor was intact. The problem was that, when he spoke, he didn't make a great deal of sense.
He got bogged down in discussions of immigrants' excitement to work on farms and telling rambling stories that didn't appear to go anywhere.
When CNN's Mr. Personality, Jake Tapper, attempted to get Carson to engage with the other candidates criticisms of his campaign, he came off poorly.
Carson's best moment was characteristically low key, remarking that Donald Trump was "an ok doctor" during a discussion on vaccines.
#4 – Ted Cruz was crisp & commanding. And Chris Christie was resurrected.
Senator Cruz will always sound to me like one of my competitors in extemporaneous public speaking at the Montana State FFA Convention. I always believe he's one beat away from launching into a riff on the importance of leadership. But I know he connects with a hearty swath of our party.
I thought he was very effective throughout the debate, delivering clean and trenchant answers loaded with red meat. It was interesting that he didn't get a lot of love in the debate hall, but everyone was probably tired out from clapping so hard for Carly Fiorina.
Meanwhile, the sleeping giant of Governor Chris Christie appears to have been nudged awake. I thought the big guy did himself an awful lot of good last night.
#3 – Jeb Bush did not get the political talent in the family. But the low five was everything.
The mammoth war chest & the backing of so many of the old hands in the party was expected by many to act as a proverbial steamroller clearing the way for the third Bush presidency of our lifetime. Yet, as was made fairly clear once again early in the Wednesday's contest, Governor Bush, simply doesn't appear to possess the political talent needed to compete with this crop of contenders.
It was clear from the get go that Bush knew he needed to step up his "low energy" demeanor and take the fight to The Donald at every conceivable opportunity. And he did.
Unfortunately, he wasn't able to read the room and naturally sense the openings, the tone & the right words to dethrone the Baron of Bluster, D J Trump.
After watching that exchange, I turned to my fellow political nerd, Aaron McIntire, and expressed in a confounded fashion – "I can't believe Jeb can't win an argument with Donald." But there it is.
Despite those rough waters, Bush also participated in the single most beautiful moment of the night, for which he deserves praise.
As the evening mercifully drew to its close and the candidates uttered their comments on what secret service code name they would like to gain as President, Governor Bush said this…
Peace in our time my friends. Peace in our time.
#2 – Donald Trump finally got beat at his own game.
The earnest thought going into this cycle on the part of many conservative political nerds was – 'This is going to be a ridiculously strong field, and it is going to be emotionally magnificent to watch every second of this.'
Then Donald Trump appeared before television cameras and began to express himself. And suddenly, in the words of Stacie Orrico, we all began to believe, "I've got it all, but I feel so deprived."
Last night the madness of The Summer of Trump was finally halted, at least for one beautiful moment.
Carly Fiorina got the question everyone knew was coming. She saw the fastball coming toward her, and she squared it up and delivered the game winner.
It was the glorious ending to the opening segment of the debate that was replete with Trump bashing from seemingly everyone on stage. After the commercial break, J-Tap started asking about specific policies and ideas, so Trump wasn't able to say much for the next 2-ish hours.
In a sane world, the polls would reflect a Mark Hall style "Slow Fade" for Donald after such a performance. In this world, who the heck knows. Who the heck knows.
#1 – Carly. Carly. Carly.
Crisp. Commanding. A thrower of truth bombs.
Forget President. Can we just make Carly Queen of America?
Rand Paul was given the chance to recount his lifelong love of weed, after which Carly said this.
And then Miss Fiorina closed out the evening by putting the glorious crusade to remove poor Alexander Hamilton from the $10 in perspective.
In the words of Martin Sheen's wild kid, "Winning."